DUE TO THE CURENT HEALTH CRISIS IN THE U.S. FACE TO FACE MEETINGS AND MOST COMMUNICATION WILL BE HANDLED BY EMAIL OR TELEPHONE.
Saint Gabriel's Hall is a long-term, multi-service residential treatment facility for adjudicated (delinquent and/or dependent) male youth, focused on balanced and restorative justice principles. We are an evidence-supported Sanctuary Model of Trauma Informed Care Agency utilizing multidisciplinary approaches to treatment, followed by 3 to 6 months of community-based reintegration services.
Feature Story
Our latest news
News from CatholicPhilly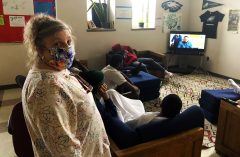 Staff at two group homes run by Catholic Social Services are working to provide safety, structure and inspiration to reassure teens during the pandemic.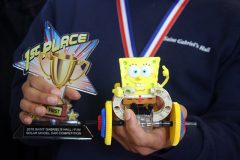 Students at St. Gabriel's Hall in Audubon harnessed the energy of light — and the power of teamwork — to build model-sized solar cars as part of a mentoring project with PJM, a major electricity distributor.